Live Your Best Life in Retirement
We can help you manage your finances so you can pursue your goals.

Dream.
How do you want to live out your retirement years after decades of hard work?
Plan.
Do you have a carefully planned financial strategy that meets your desired lifestyle?
Celebrate.
Are you curious how we can help you turn your retirement dreams into reality?
At Investment Management Group, LLC, we firmly believe in our mission to serve others to the best of our ability and help them achieve their retirement dreams. We would love to help you with yours.
Schedule a visit with our team to examine your current financial situation and allow us to guide you down what we see as the right path for you.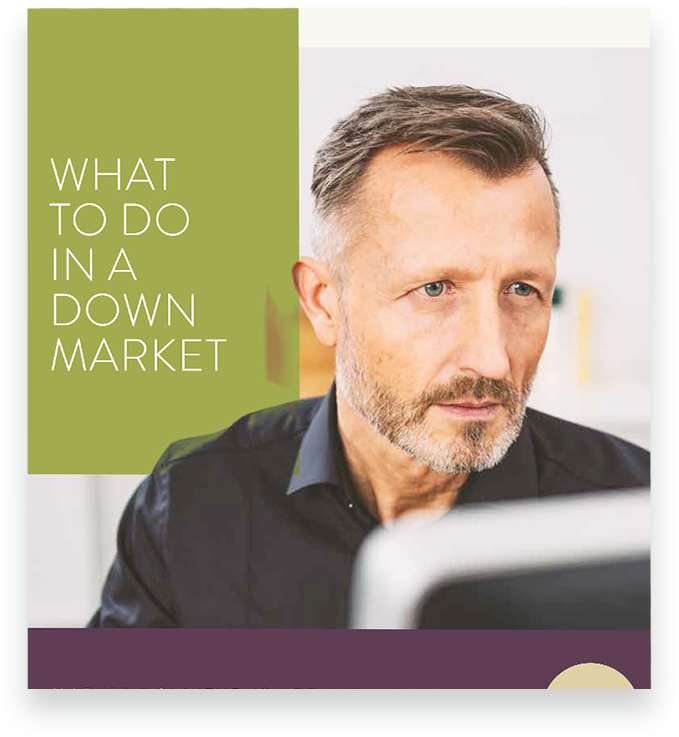 INSTANT DOWNLOAD
What to do in a Down Market
The stock market is unpredictable. However, your reaction to its ups and downs should be relatively predictable. Need guidance? This informative 8-page read called "What to do in a Down Market" will help you think through:
What social and economic events might cause the market to move
How to plan for the unpredictable — and why you should
Guidelines for how to react when the market takes a turn
At Investment Management Group, LLC, we are a proud family firm, and we treat our clients as an extension of our family. That means we vow to only give you the same guidance we would give our own loved ones.
Capture your risk tolerance and see if your portfolio fits you.